When It Comes to Finishing Systems, Being "In the Know" Matters
IntelliFinishing, 4 years ago
0
3 min

read
1948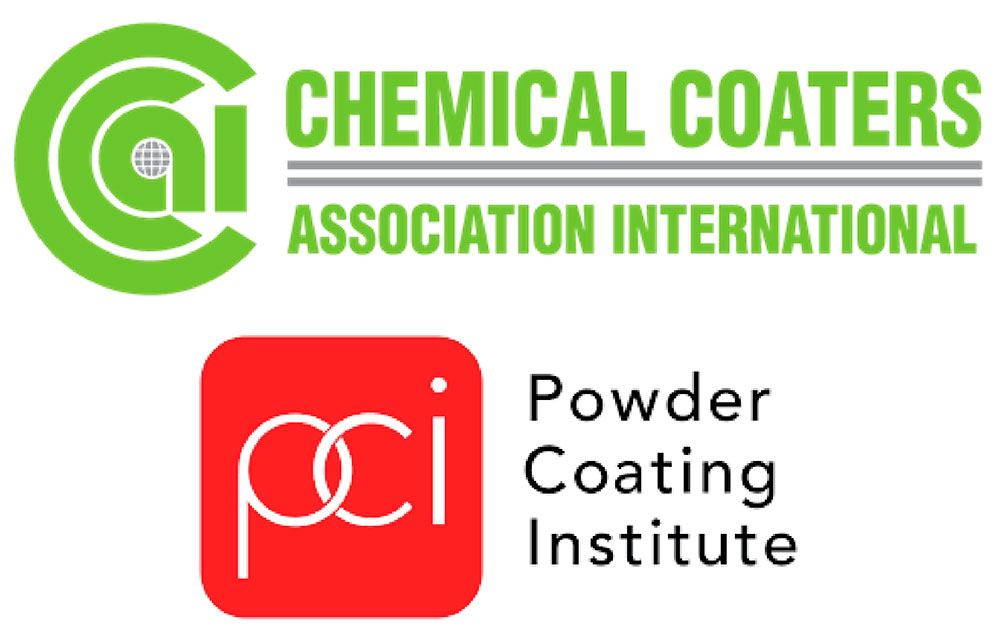 The old saying is true: You don't know what you don't know. For example, when purchasing a powder coating finishing system, if you don't have all the facts it's difficult to know what will work best for your unique business. That's why IntelliFinishing, a complete finishing system provider offering ultimate flexibility, encourages its customers and those seeking automated finishing system to educate themselves on "what they don't know." This ensures you will make the best choice based on your business' specific needs. In addition, joining organizations such as the Chemical Coaters Association International (CCAI) and Powder Coating Institute (PCI) provides the opportunity to learn about current and future finishing technology options, investigate equipment and service providers, and connect with peers to make sure you choose the best system for your operation. IntelliFinishing is a proud member of both of these great organizations. Let's take a look.
CCAI and FABTECH are Valuable Education and Networking Resources
The Chemical Coaters Association International is a technical and professional organization that provides its members with information and training on a variety of surface coating technologies. Members are encouraged to become active in one of CCAI's active local chapters across the country. These local chapters allow members to discuss regional concerns, attend technical meetings on organic finishing, and network with finishers and suppliers. CCAI also offers training manuals, certification programs, and outreach programs with colleges and universities.
Each fall CCAI hosts the FINISHING Pavilion & Conference at FABTECH, featuring exhibitors that provide products and services to the industrial finishing marketplace. FABTECH 2018 will be held November 6-8 at the Georgia World Congress Center in Atlanta. This conference provides educational sessions and expert-led presentations, and hosts exhibit space for world-class suppliers offering the latest in innovative products and industry developments. Attendees can see what's now, what's new and what's next in finishing. Simply put, FABTECH is the ideal venue to discover tools to improve productivity.
PCI and the Powder Coating Technical Conference Provide Best Practices
The Powder Coating Institute promotes the benefits of powder coating technology to manufacturers, consumers, and government. In addition, PCI informs members about domestic and worldwide powder coating developments and provides powder coating education programs, including live webinars and workshops, held several times each year.
PCI also sponsors the annual Powder Coating Technical Conference. Next year's conference will be held April 1-4 at the Renaissance Orlando. The conference program is designed to educate users of powder coatings and allow them to connect with exhibitors including powder coating manufacturers, service providers, and suppliers that support the powder coating industry.
IntelliFinishing Can Help Supply You with Powder Coating Expertise
Both of these organizations offer interested OEM's and custom coaters many opportunities to investigate those who supply equipment or services to the market and learn from each other by sharing experiences and best practices within the industry. One IntelliFinishing customer, JR Custom Fabrication of Wichita, shared with us how they spent four years investigating powder coating before investing in their system. Membership in PCI and CCAI proved invaluable for them in reaching a decision. Jorge, the owner of JR Custom Fabrication, felt some of the best information he learned was through casual networking at PCI and CCAI events.
The powder coating industry is constantly evolving, and that requires constant learning. IntelliFinishing is a flexible finishing systems provider dedicated to delivering expertise to our customers. Our industrial finishing solutions have been used in a variety of manufacturing industries including agriculture, aerospace, construction, and military/defense as well as for custom coaters. From initial design through installation and commissioning, we provide turnkey installations focused on flexibility, quality, and efficiency. IntelliFinishing will change what you know about finishing systems.
To learn more about IntelliFinishing, visit http://www.intellifinishing.com/about.html today.
Related posts