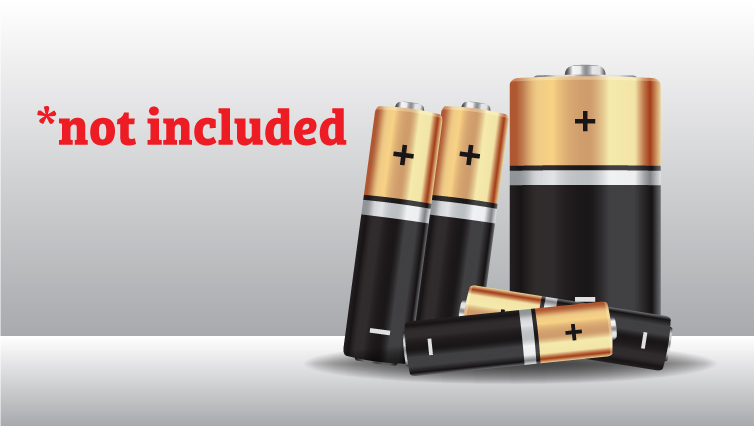 When you make any new purchase, there's always the consideration: 'What else do I need?' Batteries, for example, are necessary for so many things, from electronics to toys. In the world of automated paint systems, all those extras are a bit more complex. Many in the industry have questions about what's part of the system and what's not. To answer these burning questions, the IntelliFinishing Systems team put together this information for those that want to install our automated painting solutions.
Below, you'll find three categories regarding the state of inclusion in this handy guide: Always/Almost Always, Sometimes, or Not Usually/Never.
Always/Almost Always Included
If needed for your finishing system, these components are usually part of the system.
First is a sophisticated control system. It integrates all the process equipment and the conveyor operation to enable tracking of every parts carrier. Each carrier can have different recipes to process a wider variety of parts versus other, more traditional conveyorized finishing systems.
Here are other individual elements that are usually part of the solution we provide.
Friction-tube conveyor system with column or ceiling support options
Pretreatment automated or manual wash systems
Dry off and cure ovens
Environmental rooms that surround booths with ideal HVAC conditions
An experienced project team overseeing all subs/vendors that also coordinates the project from start to finish
24/7 help desk and warranty support
Electrical installation
Booth, process equipment, and conveyor mechanical installations
RO (reverse osmosis) water system
Trash disposal
Fork-truck and scissor lift rental to facilitate system installation
Software licenses and potentially a virtual or physical server to host the operating system
Control Panels with VFDs (variable frequency drives), PLCs (programmable logic controllers), and internal wiring
HMI (human-machine interface) control panels and emergency stop stations to operate the system with networked office computer visibility into system operation
More elements almost always included if needed, such as:
Lifts at load or unload (if needed and/or for other reasons like to ascend or descend for high or low processes)
Cooling tunnels
VOC (volatile organic compound) flash chambers
Masking or QC platforms
Shot containment rooms
Sometimes Included but Often Purchased Independently
Next, let's define the items that may come with the system, but many users of automated finishing systems purchase on their own.
Liquid or Powder Coating Booths
These booths include all application equipment. In our experience, most of our customers purchase these directly. We may supply only the booth in some scenarios, while users source application equipment from others. The application equipment consists of guns, reciprocators (and peripheral equipment to support the reciprocators), powder or liquid paint supply systems, mixing systems, a paint filter or reclaim system, etc.
Robots
We can provide robots if your powder coating or liquid coating solution specifies them. Typically, our customers purchase robots and software directly from the manufacturers. We then coordinate with that robotics company to exchange system data so that the robots are functional. Robot usage may involve loading and unloading as well as applying liquid or powder paint.
Shotblasts and Accessory Equipment
We usually quote the installation only in proposals, but we can source the shotblast, too.
Not Usually Included and Most Likely Require Third-Party Purchasing
The following pieces rarely are part of the systems we provide. However, they are typically necessary to deploy your painting system.
Wastewater systems to meet local ordinances
In-floor drain systems
Automated chemical dispensing systems (integration capabilities)
Compressed air systems
The building or space and a suitable slab foundation
Utilities: electrical, water, sewage, and natural gas service drops necessitate direct interaction with the local utilities
All local licensing requirements from the location's municipality or region
Floor pitting and drainage systems
Floor surface preparation
Fire protection and suppression systems
Product racking
Burn off ovens or fluidized sand bends to clean off racking
Scissor lifts or gantry arm hoists or cranes for lifting items to load height
Paint testing equipment to meet paint application specifications
While you don't need batteries for our systems, we'd certainly be happy to include them! From the lists above, you now have a better idea of all the necessary components for an IntelliFinishing automated painting system.
Learn more by watching our video highlighting our finishing systems for liquid and powder coating or for more information, contact us today.
Related posts