Uniquely Automated Finishing Systems for Manufacturers
IntelliFinishing is a full service finishing systems provider. Our key difference is our revolutionary modular conveyor (better than power and free) and smart control technology, which allows individual carriers of the conveyor to move independently in both speed and direction throughout the entire system. This allows each process area; be it wash, coatings, cure or delivery, to act independent of the rest of the system for the ultimate system flexibility to obtain the highest quality and throughput.
Our industrial finishing solution has been used in a variety of manufacturers industries including: agriculture equipment, aerospace, automotive parts, military and defense equipment, and construction equipment. Although IntelliFinishing has been used primarily for metal finishing, it can be used for finishing other products. Whether it is powder coating or liquid coating, IntelliFinishing provides automated systems that will change the way you think about paint lines.
From design though installation and commissioning, IntelliFinishing provides a turnkey, professionally managed installation that is focused on quality and efficiency. Our patented systems include: conveyor system, energy efficient washers, energy efficient ovens, smart controls, coating systems (powder coating or liquid paint), platforms, environmental rooms, etc.
Learn more about how IntelliFinishing got its start via a joint project with Caterpillar.
Who We Are
IntelliFinishing is a DBA of Kasa Controls & Automation. We have teamed up with Midwest Finishing Systems, and Intellitrak to develop a partnership that delivers the highest quality finishing system solutions for manufacturing for custom coaters and across many different types of industries. You can read how our partnership began here.
Combined we offer a century worth of experience to provide the best finishing processes and components available, creating a flexible, automated, and conveyorized finishing system like no other.
A few of our customers...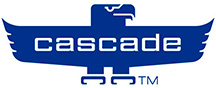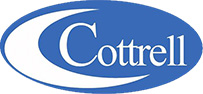 IntelliFinishing is a Member of:

Chemical Coaters Association International


What does your finishing process need?
When thinking of installing a new finishing system, either from the ground up or as an upgrade and replacement for an older system, what factors are the most important to you? At IntelliFinishing we ask in-depth questions to right-size your finishing system to your unique needs. We understand that there is no cookie-cutter solution for parts processing.
Some things to keep in mind when comparing IntelliFinishing to other systems available:
Do you need to process a wide variety of parts? This could include a range of sizes, weights, metals, colors, pretreatment options, oven timing requirments.

Would the ability to modify washer pressure stages per carrier be beneficial? How about to skip some pretreatment processes entirely, to speed up some carriers and slow down others with a blast or per wash stage, or even to osculate items back and forth within a blast or per wash stage?
Would you like to add process equipment in the future with little downtime or to change your finishing recipe in response to new products, new finishes, new chemical options, or the need for increased throughput?

Would you like to have lower energy and chemical bills?

Would you like to move parts both forward and reverse, perhaps in and out of a booth, or by a shuttle side to side, or just to save turn radius footprint with a deadhead turn?
Do you need part tracking and/or sequencing, or point of use conveyance?
Do you have especially large or heavy parts and want a system that handles very long and/or very heavy parts more efficiently than heavy chain alternative systems? Would you like to save space when finishing large parts compared to traditional conveyance systems?
While IntelliFinishing can and will exceed the process and quality standards traditional systems are capable of, we can also deliver on all of the items listed above. Having the ability to truly right-size your system and process to your unique needs is a must-have in industry today.