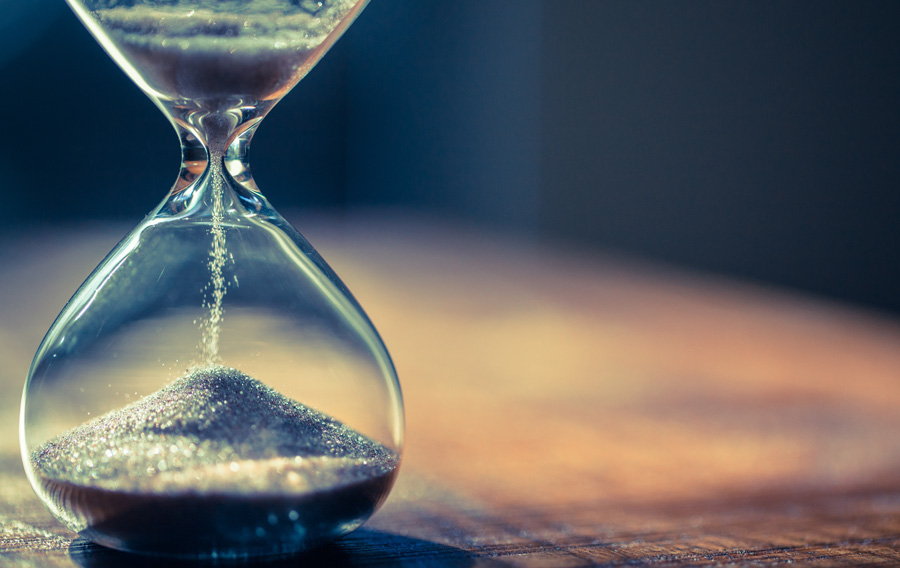 The Best Laid Plans of Mice and Engineers
IntelliFinishing, 2 years ago
0
7 min

read
1714
In the world of planning, there's always the chance that something goes awry. These best-laid plans hit snags much of the time because of unforeseen challenges, especially during a pandemic. IntelliFinishing recognizes building automated finishing systems is a complex process—one with lots of specifications, including process equipment, paint application, conveyors, controls, the footprint, utility requirements and more.
While these projects have lots of moving pieces, we do everything within our power to meet our client's expected operational date for beneficial use. We want every organization considering an IntelliFinishing system to understand our processes and commitment to their desired completion date as well as the most common reasons for delays.
Experience Matters
We have a wealth of experience on our side in installing automated finishing systems big and small. One of our largest systems contains a mile of conveyorized track and our smallest – just a few hundred feet! No matter the size of the job, our customers receive the same care when it comes to timelines. At IntelliFinishing, the priority to Meet Deadlines is only secondary to Safety and Quality in our stated and adhered to company values.

We're proud to say that we've never had a customer unhappy with our efforts to complete a project within the agreed-upon timeframe. However, that doesn't mean that all the planning and work don't encounter unexpected delays. Below are some real examples, however we have not cited actual projects names or involved vendors…because we love our customers and suppliers!
What Are the Biggest Causes of Delays?
Our team tracks what causes delays or problems on every project so that we can be better prepared for the next job. 2020 has, of course, been a complete curveball! The strain of the pandemic on supply chains, safe workspaces, losing workers for a time due to infection and more have certainly had an impact. Beyond the challenges of COVID-19, here are the most common causes of delay for projects we've installed.

Weather
It's unpredictable and outside of anyone's control. Weather doesn't usually slow down the building of a system, rather it often affects the building site.
On a recent project installed near Atlanta, the area received substantial rainstorms for weeks, creating a massive mud pit in the area that was the build spot. Since this was a new addition to an existing building, a slab was necessary to support the walls. The rain delayed the building contractor for weeks, preventing the delivery of the system equipment. In this case, the customer had been outsourcing their finishing needs prior to deciding to install an IntelliFinishing system, and we were able to complete the installation once the addition was available in a relatively short timeframe.
Another unexpected weather-related example includes an installation in an existing building where the customer experienced a roof leak around the ventilation of and above their liquid booths. This leak was causing problems with operating the system at regular capacity and meant the system could not be officially approved as per the project contract. We could not properly repair the roof ventilation until the rain stopped. However, the customer was effectively using the system, working around the leak problem, but we didn't receive final approval on the project until the repair was completed – a few weeks after "the unexpected monsoon season".

Equipment Purchases from Vendors Not on the Main System Contract
Companies often purchase items related to the finishing system apart from the main system contract. Examples include shot blasts, booths, application equipment, robotics, etc.
In a recent installation, we learned about two months into an eight-month project that vendors supplying an inline shot blast as well as those supplying system robotics, would be unable to meet their delivery deadlines and thus it delayed our installation schedule. To be absolutely fair, this situation arose, in no small part, because the procurement and negotiation process between the client and these vendors went longer than expected – thus delaying their delivery turntime schedules. Further exasperating these same delays were COVID-related supply chain slowdowns from overseas and other areas.
With these extenuating circumstances, our customer graciously removed the liquid damages clause that were a part of our contract with them. Meanwhile, we were able to meet our equipment arrival timelines and find workarounds for the delays of the other vendors. The system was up and running only a month or two later than originally expected. Ultimately, the client is extremely happy with the installation process and with their system.

Local Licenses and Utilities 
Ensuring a site has the appropriate licenses and utilities is integral to the installation. These aspects of an installation are usually the responsibility of the client, but since we act as general contractor for the system, we are often very involved in helping clients with these outside agencies. However, a few years ago, we worked with a client serving as their own general contractor. Unfortunately, they made an error in ordering the appropriate capacity of the natural gas line. It simply wouldn't meet the requirements of the system equipment, resulting in a several-month delay. Fortunately, the system was able to operate its multiple cure ovens at half capacity after installation and ultimately, they obtained the proper sized gas line to feed all of their ovens.
Another project also related to delays due to utilities: In this case, the whole project was delayed due to the electrical company not installing their switchgear equipment when requested. As was their responsibility, the client requested a specific date for installation and many other tasks in the project were contingent on hitting that date. Utility companies, however, don't always meet their requested install dates – and in this case it caused a cascade of task rescheduling.

Building Site Construction Delays
Construction, whether a new build or a remodel, is infamous for missing deadlines. A million things can go wrong with materials, labor, inspections, equipment and more. While we all know that construction timelines rarely meet expectations, the delays impact the system project, nonetheless.
Really Unexpected Situations 
The last category is everything else that you would never expect, but it's happened. For example, we had a client who suffer a cybersecurity attack on their ERP system! Without their operating system, they couldn't even carry out routine functions. They couldn't even email us or send us their purchase order for several weeks! This actually happened over their holiday shutdown and for a week or two after it, so it wasn't presumably during their busiest time of year, but it sure was frustrating for them while it was happening. Once they were able to restore their systems, we received the long-expected purchase order in plenty of time to start their project's march to completion.
Things Rarely Go as Planned, but IntelliFinishing Adapts
There are so many possibilities of plans going askew that are outside of our control. We've come to learn that delays happen, so we adapt to ensure we do everything in our power to meet customer timeline needs.
At IntelliFinishing, we want to do more than just meet deadlines; we want to exceed customer expectations every time. The response from customers on our installation processes is overwhelmingly positive! As Bill Dunn, CEO of Manufacturing Resources International, said, "Everything was very efficient, and they were great to work with. It was amazingly smooth and painless."
See How Our Systems Work
Our automatic finishing systems for liquid and powder coating are remarkably different. With a unique friction-tube conveyor and smart controls, it's more efficient and process flexible than traditional chain-based systems and may take up a significantly smaller footprint, too. See how it works by watching some of our videos.
Related posts