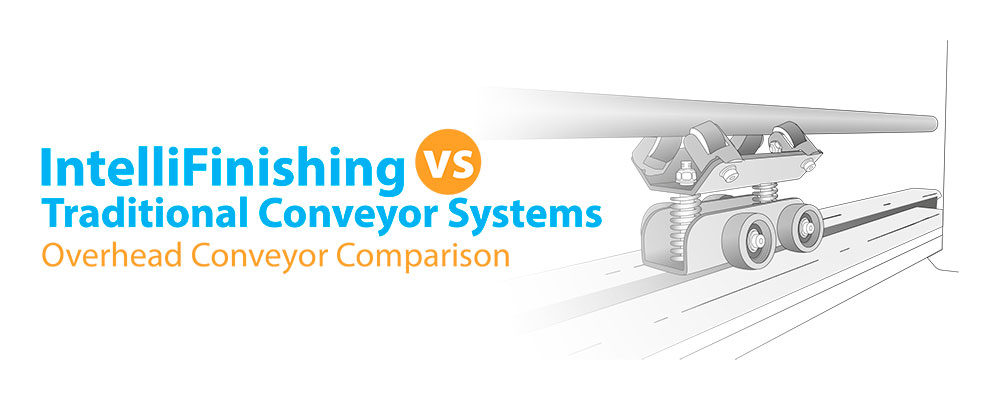 IntelliFinishing Leaves Traditional Finishing in the Dust
IntelliFinishing, 5 years ago
0
2 min

read
1601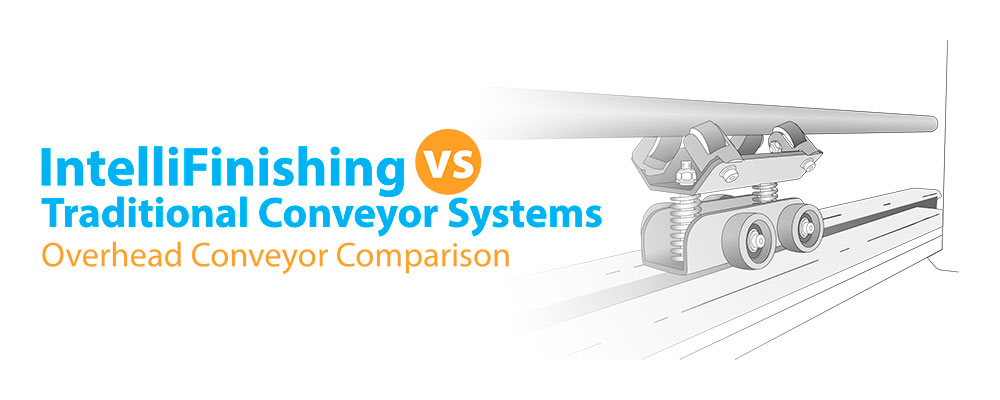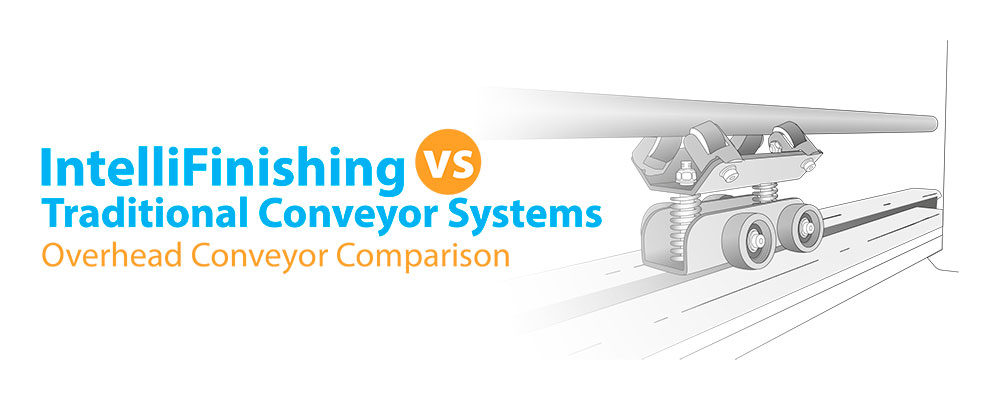 Have you discovered that most traditional paint finishing systems aren't meeting the unique needs of your company? IntelliFinishing has flexible solutions that are anything but conventional, and we offer features that the traditional systems can't compete with.
Unchained Technology
Unlike the chain-driven components of power & free and monorail finishing systems, our spinning tube, friction-driven conveyor technology allows parts to move both forward and backward within the system––maximizing efficiency and minimizing floor space. This feature eliminates falling debris from a dirty chain, and thus avoids contamination of parts. The control system allows you to input unique recipes for each part family and reduce chemical waste and energy usage by turning off the modules and conveyor when they are not in use. Not to mention, complete system setup results in up to a 30% smaller footprint.
A Smarter System
Our smart controls provide operational insight that traditional methods do not. We can speed up finishing by allowing multiple part families to be painted on a single system. After the user enters the specific recipe, the system can track individual components. This results in a fast and optimized process, and the system ensures quality by reviewing connected environmental conditions.
Additional Benefits
In addition to easy expandability, IntelliFinishing's unique modular construction is also flexible. With IntelliFinishing's ability to offer various speeds in process zones, our carriers can stop a process without affecting the rest of the line plus move at variable speeds at any point in the system. Our product is also virtually silent and clean with no need to lubricate. The eradication of dripping lubrication, greasy take-ups, and chain stretch gives you a clean, quiet, and energy efficient conveyor system with reduced maintenance.
An IntelliFinishing system installs in half the time of traditional monument systems. Our washers, ovens and conveyor sections are built and prepared off-site and delivered in whole pieces, so whether we're replacing your old system or building a new one, the install will be completed in a minimal amount of time, getting your business up and running as quickly as possible.
The unique conveyor system, smart controls, and flexible design make IntelliFinishing revolutionary and customizable––unlike the traditional finishing systems. To talk with one of the pro finishing team members at IntelliFinishing, click here, and we'll be happy to help!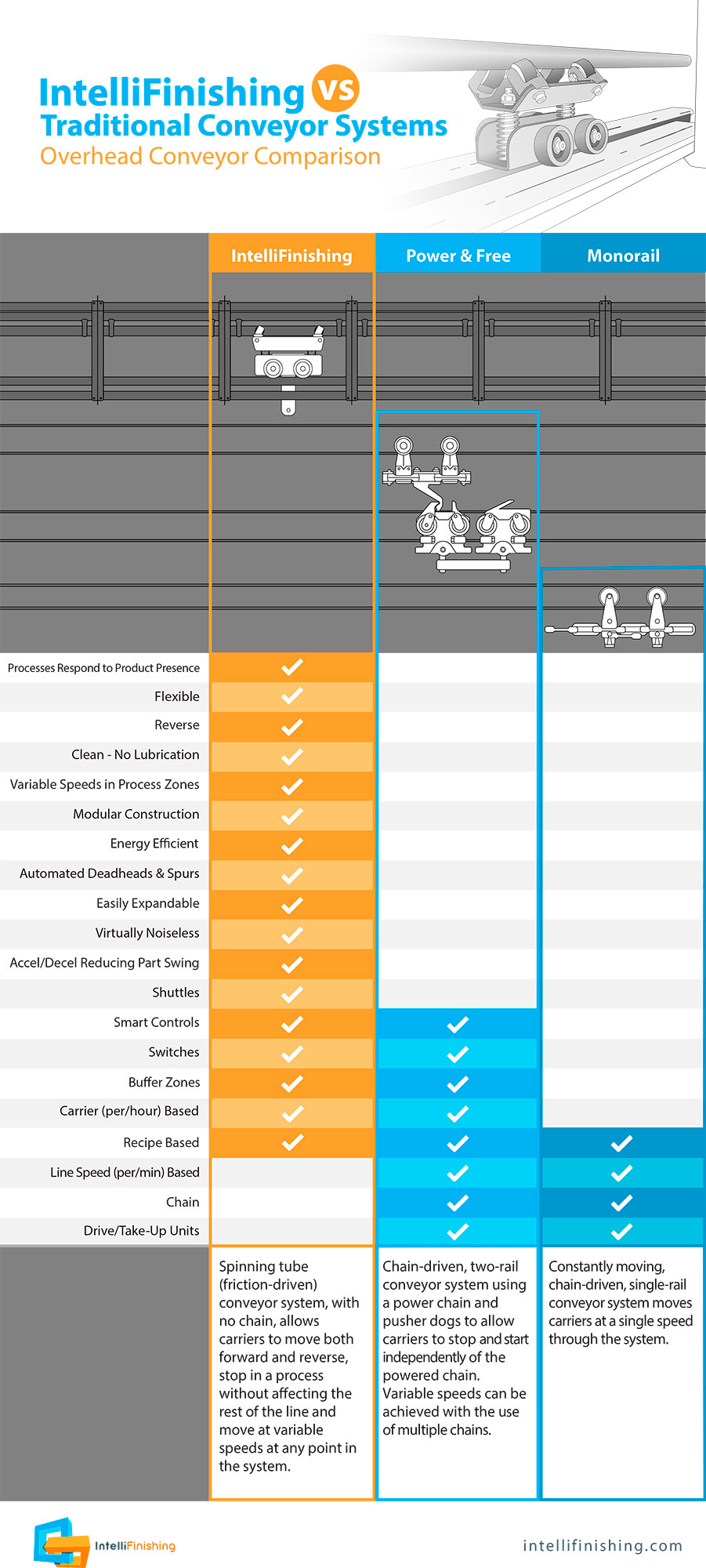 Related posts