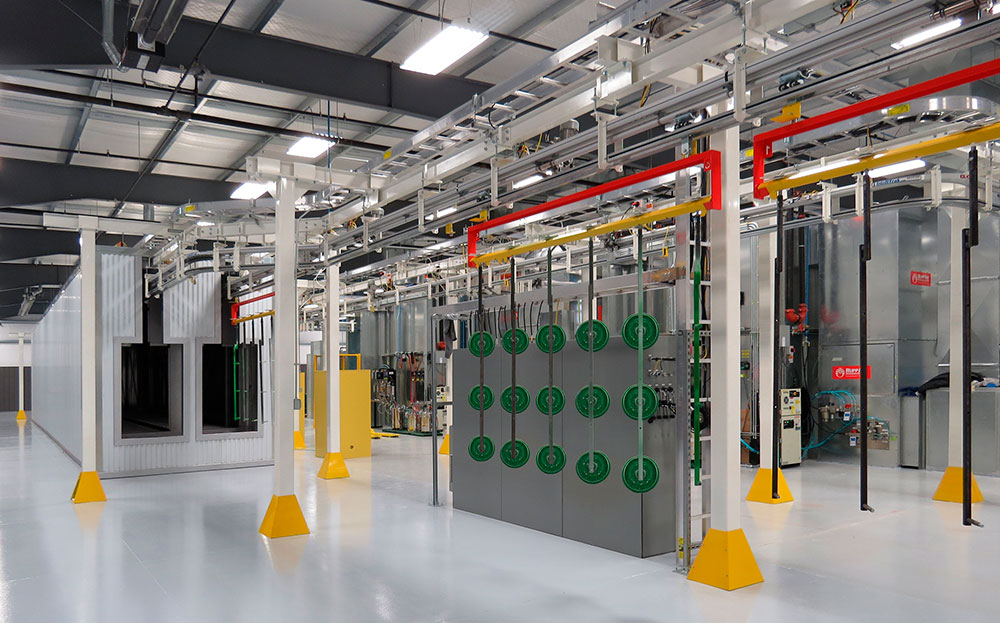 The beginning of any success story starts with an idea. About four years ago, the Albers brothers of Cheney, Kansas, came upon an opportunity to paint pulleys for a company that manufacturers agriculture equipment. The brothers developed a business plan based on the manufacturer's need, and from there, Albers Finishing & Solutions was launched. New to the industry, the Albers brothers started their research online to find a finishing system that would meet their vision. Fortunately, they came across IntelliFinishing, and right away, they recognized an offering that was unique to the market, providing both part flexibility and high-quality outcomes. Here's their story of finishing success.
Why a Unique Solution Was Imperative
When creating their infrastructure, the Albers had several design considerations relating to space and process requirements. They also knew that they needed a system that required less labor, providing cost-effective efficiency.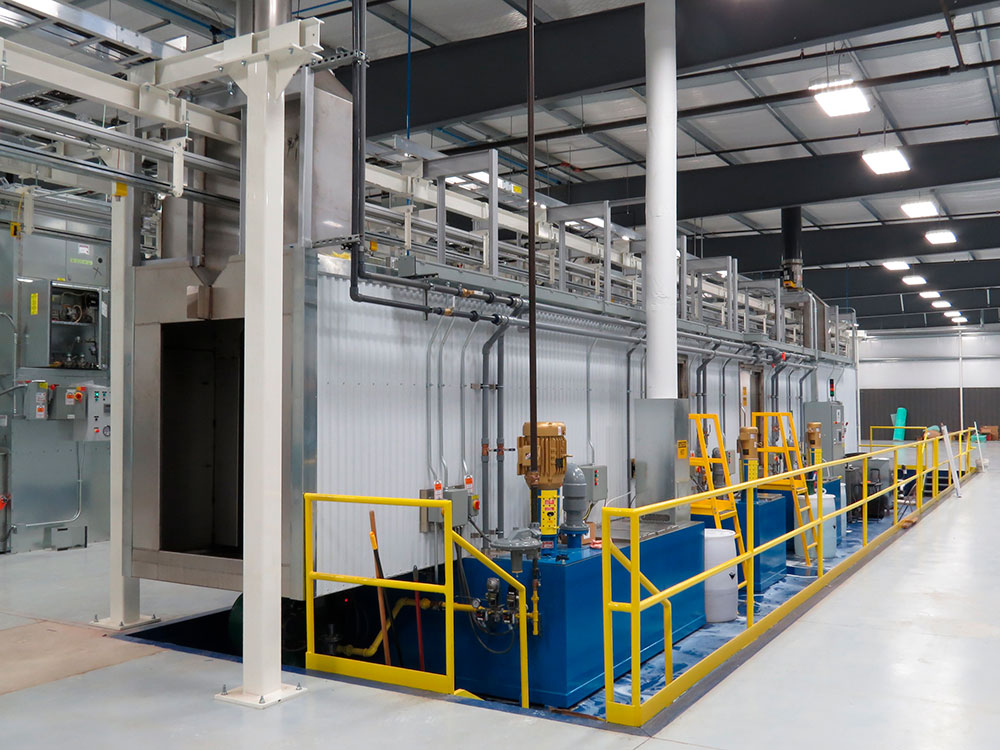 Bret Albers said, "We wanted an automated liquid paint system that would require only a couple of people to run it, fit in our space, and provide an excellent finish. We worked with IntelliFinishing from the start, and they helped us achieve our vision."
How and Why the IntelliFinishing System Works for Albers
Meeting the Alber's need for minimal labor, the IntelliFinishing system necessitates only two operators in full auto, and they mainly serve as loaders and unloaders. Once the pulleys or other parts are loaded, the carriers first hit the wash station and move on to the blow-off area. From there, they circle back around to the dry off oven, then head to the primer booth. In this booth, a robot paints each part.
Albers said, "Not only did IntelliFinishing integrate the programming of the robot with the system, but they also used spinners built by Albers on the carrier so each side of the product can be fully painted, requiring only one robot per booth."
Offering maximized flexibility for parts of varying sizes, when products are larger than a matrix of pulleys, the carrier can back out of the booth and do a T-turn so that the other side of the part can be processed. After priming, parts head to the top coat booth which features another robot. Depending on the part parameters, the programming can be easily modified. However, the system also has the ability for manual painting as well.
"Often, part batches are of minimal quantity that doesn't justify the need for reprogramming of the robots. For these loads, we simply place a person into the spacious booth to complete the painting," Albers added.
After the paint is applied, the carriers move to a dual lane cure oven where heat can be adjusted depending on the thickness and size of parts. After curing, the carrier arrives at the load area where the finished product is unloaded.
In addition to its superior part adaptability and automation that requires less labor, the IntelliFinishing system also saved the company valuable floor space. There are two deadhead turns in the system, allowing carriers to turn in a smaller area. The automated 3 stage wash and dry off ovens which run parallel to each other are much closer than typically possible with a chain system.
Albers added, "Our cure ovens are closer to our paint booth line, too. And should we need more capacity in the future, the system was also designed to be expandable—we can add additional paint booths in a line along the present line of booths, or other process equipment and functions as the need arises."
More Unique Features of the Liquid Paint System
The IntelliFinishing Liquid Paint System created for Albers Finishing & Solutions runs with a friction-driven rotating tube, not a chain, allowing the system to run both forward and in reverse. Carriers can also stop at any point while the rest of the line moves through other processes. The modular washers have separate wash sections which can be programmed independently by part need. Advanced controls track, monitor, and guide each part through its specific process, offering both higher quality and leaner operations. Another bonus for the Albers is IntelliFinishing's energy-efficient ovens which can save users up to 49% in energy costs versus non-insulated units.
Albers Brothers Reflect on Their System
The system has been in place now for a few years, and the Albers brothers are quite satisfied with their investment. In this time, the IntellFinishing system has allowed Albers Finishing & Solutions to deliver quality parts finishing while keeping costs at a minimum.
Albers said, "When we work with new parts, sometimes we have to play around with the recipe. With the IntelliFinishing system, we can easily move parts back into the booth without impacting other processes. This system does so many things a chain system cannot. In fact, if someone were to literally give me a completely free chain-based system rather than purchasing the IntelliFinishing system, I would not take it!"
"Since its initial installation," Albers continues, "our business has grown, and IntelliFinishing has been right there to support us with new software controls and capabilities that will allow us to expand the system in pace with our growth. We look forward to continuing to work with IntelliFinishing as our business thrives."

Does your business have a similar challenge? See how our Liquid Paint System works by watching our video. Then contact us to talk about how we can create a custom solution for you.
Related posts