Why Don't More IntelliFinishing Systems Use IR Ovens?
IntelliFinishing, 1 year ago
0
3 min

read
1335
Ovens that leverage infrared light, or IR ovens, are commonly used in finishing systems to speed up the cure time for a range of finishing processes, including liquid paint and powder coating.
However, IntelliFinishing automated finishing systems don't typically use IR ovens. Why is that?
IR Ovens Excel under Specific Conditions
Infrared heating of parts is best when the ovens can "see" all part surfaces. Additionally, the substrate metal needs to be thin enough to transfer the heat through to the unseen (by the IR oven rays, at least) geometries of the parts.
As a consequence, you'll often see IR ovens used for parts that are thin and have wide areas of flat geometry, such as sheet metal items.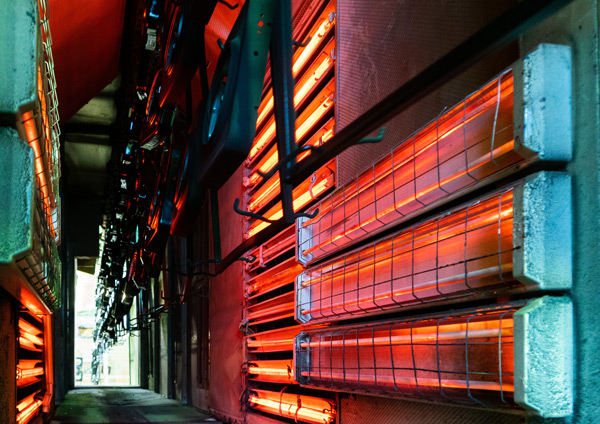 Imagine sheet metal designed to cover appliances, for example. If the IR rays beamed at the parts can reach all (or nearly all) of the surface, the IR oven can heat the product up sufficiently to cure the part in both liquid and powder applications.
However, if the parts have boxy enclosures, turns or simply complicated dimensions, IR may not be able to heat up the parts uniformly. While this may not be a problem for some liquid applications, as liquid usually cures on its own even if not fully heated to the recommended force cure temperature or time, issues can arise depending on where the "undercured" areas are.
Further, powder finishes are much more finicky and require heating to a relatively hot temperature and for a specific amount of time. Any powder that is undercured is simply not going to form into the proper coating and is subject to failure and separation.
So, if you have flat panels to paint, large, visible surfaces or just relatively thin parts that are able to transfer the surface temperature into the shadowed crevices of the part enough to cure them appropriately, then an IR cure oven should certainly be considered, potentially in conjunction with a convection oven.
IntelliFinishing Finishing Systems Are Geared toward a Wide Variety of Parts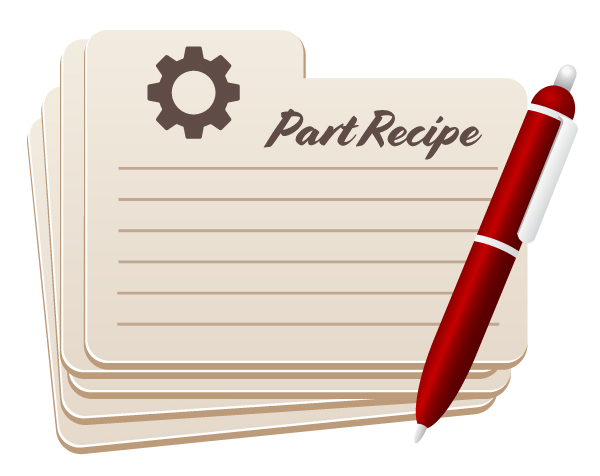 So, with all that said, why hasn't IntelliFinishing done many systems that use IR cure ovens? It's certainly not because we view IR ovens as inferior – it's because our finishing systems are best utilized by companies that have a wide variety of parts and, therefore, require different recipes per part.
Part-coating systems that utilize IR ovens are usually (although not always) set up to handle a narrow range of part types and geometries. If that applies to your operation, you can probably get by very well with a monorail, chain-based overhead conveyor. In other words, a traditional system will work.
It will also require a lower initial investment than an IntelliFinishing System. This is why, in discussions with prospective customers who need to finish widget-type products or lots of flat panels, we recommend a more traditional system unless they have other process needs that demand recipe controls or space-saving layouts.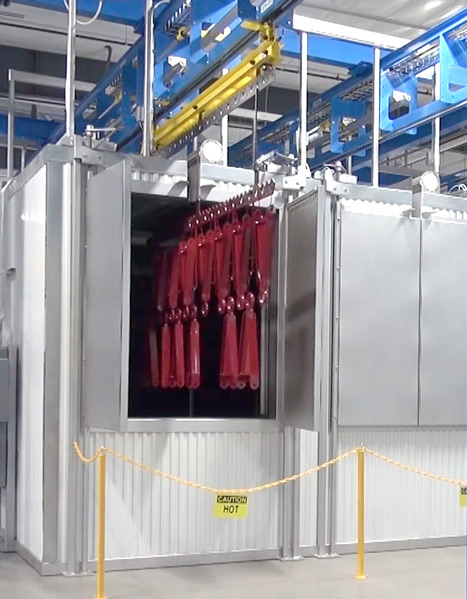 Finally, IR curing isn't predictable in the way a convection oven can be. In order to determine exactly how long a part must cure in an IR oven, the specific parts must be tested in actual IR ovens or confirmed as viable by another organization that cures very similar parts.
So, no matter what IR oven supplier you are talking to, you should inquire about the capability to take your parts into their laboratory and figure out the ideal cure timing and oven specifications required.
The bottom line is this – IntelliFinishing systems are ideal for operations needing to finish a wide range of parts with different recipes, while a more traditional system with IR curing capabilities could be perfectly fine for applications without such variety.
To learn more, contact us today.
Related posts