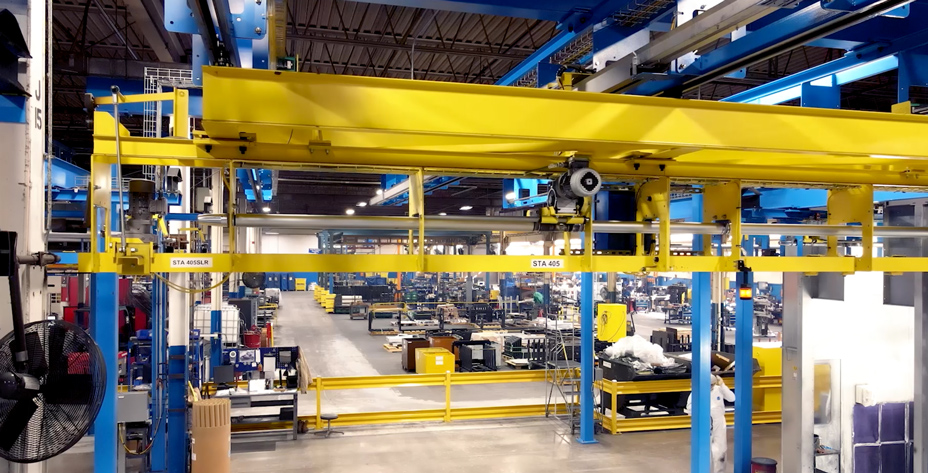 Adding an automated finishing system to your operation can have a tremendous impact on efficiency, productivity and quality – and that's why you've made the choice to invest in an industrial finishing system that matches your unique needs.
It's also critical to get it right the first time and ensure the process results in a finishing system that not only delivers on its potential, but is ready to scale alongside your organization.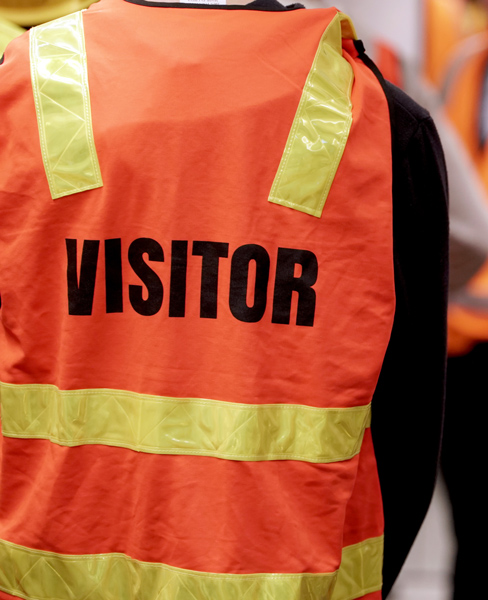 However, all customized automated finishing systems are expensive, likely costing your organization anywhere from $1 million to many millions in capital investment. While this investment will result in significant ROI and a lower lifetime cost of ownership, it's still important to go see systems at work, especially if you don't currently have an automated finishing system, before you even fully define your specifications.
So, when should you start your tour of systems currently in place and delivering benefits in real-world operations? The answer is as soon as possible.
Key Considerations to Help You Evaluate Systems You Visit
While seeing any system may help you understand how one might best fit into your organization, try to see one that:
Seems to process parts that are similar to yours
Uses processes that you'd likely want in your own system
Has throughput levels about the same as you may need to hit your goals
But, even more importantly, don't get locked into the traditional paradigm of an overhead, chain-based monorail or power-and-free conveyor.
Make a conscious effort to see something newer, more flexible and more modular, which can give you a better idea of the possibilities innovations have brought to life in automated finishing systems.
The IntelliFinishing Difference – See It for Yourself
IntelliFinishing automated finishing systems are unique and offer advantages that can't be matched by traditional chain systems.
They provide recipe control per carrier, empowering you to finish a much wider variety of parts on the same system and let the recipe dictate the optimal process for each carrier of parts processed.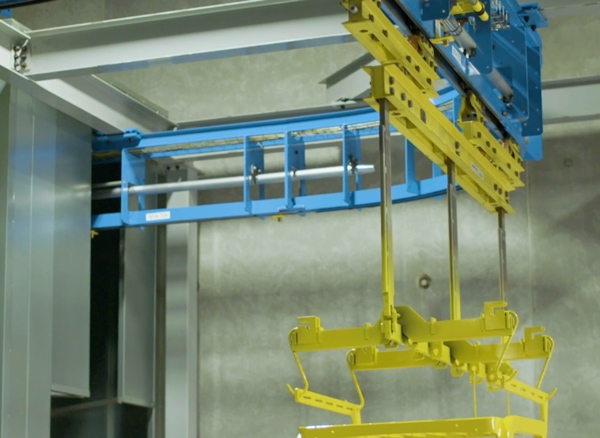 This allows you to cater to parts that require longer cure or paint times than others. Have extra-long parts that need to be finished in a relatively small space? A shuttle system can help to avoid large radius turns. Do you feel like your processes could change over time? IntelliFinishing systems can expand or be modified, and they're never stuck at one speed or inextricably linked to every other process.
The earlier you can see automated finishing systems in action, the better. Even if you don't ultimately choose an IntelliFinishing System, you are likely to make a more intelligent final decision, and you'll certainly learn something.
Many of the systems we've installed are highlighted on our website in video clips. All of those systems often allow us to bring visitors. We also have many other systems that may be very similar to your needs that we haven't captured on camera.
To learn more and see if there's a compatible system you can check out to begin your own journey toward the perfect automated finishing system, contact us today.
Related posts